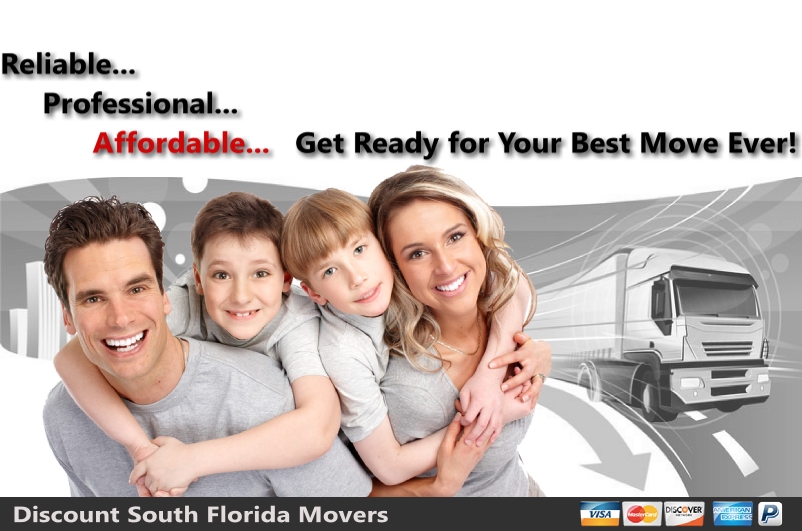 Florida Movers Delivers Discounted Moving Services

Since 2001 Discount South Florida Movers has been providing professional friendly moving services that are effortless and affordable. Servicing residential and commercial moves for families, individuals and businesses in all of Florida.
So What Kind of Experience are You Looking for in a Florida Moving Company?
If it's a stress free done for you at a great low rate type of move, Discount South Florida Movers will deliver just that. We are fully insured, licensed and bonded in the state of Florida. Our moving team of professionals will exceed your expectations and provide you with piece of mind at a very affordable price. So call us today at (855) 310- 1800 for a free estimate.
Discount South Florida Movers Service Locations
Broward County


A Florida Moving Company That Does It All.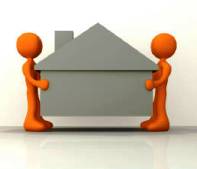 The process of moving is not something that most people look forward to. From making all the arrangements, to packing and actually moving can be quite stressful. Then comes the dilemma if your possessions are going to arrive in one piece, safe and sound. We can help take away the stress and take care of your valuable possessions.
With over a decade and a half of experience, our Florida moving team has been providing low cost, quality service to the entire region.
We have been providing relocation solutions to the residents and businesses of South Florida and around the country for many years. We would be happy to help you find yours. Discount South Florida Movers can even help you with specialty moves such as pianos and valuable antiques, all hassle free. From Palm Beach to Fort Lauderdale, Miami or any other destination nationwide. Give us a call for all your moving needs.
Miami-Dade County | Broward County | Palm Beach County
Your South Florida Movers Estimate Price Guaranteed
Discount South Florida Movers can perform a free, no obligation estimate right on site or over the phone. We not only give you a quote in writing, but our estimates include a price cap limit. This limit will never be exceeded, ever. There are no hidden charges or fees to worry about, you know up front the maximum price that you can expect to pay. Nowhere in South Florida can you find a wide variety of services including packing, moving, unpacking and even storage. All the services you require at discount prices and piece of mind.
Here are just a few included moving services that we provide…
All required furniture will be disassembled and reassembled on site.
Provide you with all the moving supplies and packing materials if necessary.
Move your home or business at night or weekends at no extra charge.
Have a supervisor present on all moving projects.
All other services to meet your needs are available upon request.
So don't wait… Contact Discount South Florida Movers today. Simply give us a call at (855) 310-1800 or fill out a short free quote form on top of this page. We will quickly respond with a free, no obligation moving estimate tailored for all your needs. See The Miami Movers if you are moving to or in Dade County.
Our Service Rating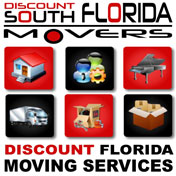 Florida Moving Services
Residential and Commercial Moving
Area
Description
South Florida movers providing reliable discount moving for all residential and business relocations. Free phone and on site estimates.