Discount Juno Beach Movers

Juno Beach Movers – When it comes to moving, Discount South Florida Movers has seen it all and done it all. We guarantee that we will leave you completely satisfied with your move. We have been helping people with all of their moving needs for years and have built a reputation for customer service and quality during that time.  Let us show you how we can help with all of your moving needs.
We offer a wide array of services to cover all of your residential and office moving needs. We will guide you through the process and can help you pack as much as you need. Whether you are going down the street or across the country. All of this at rates that won't break the bank either. Contact us for a free quote and see how our rates compare.
Juno Beach Florida Moving Services
About Juno Beach Florida
Juno Beach is a small town that was once the seat of the former Dade County before if broke up and joined other counties. It's now located in the northeastern part of Palm Beach County. With a population of 3,400 was first surveyed and allotted in 1948. The town was named after the Roman queen of the gods, Juno.
A major attraction in Juno Beach is the Juno Dunes Natural Area. Here visitors can see the coastal ridges and the natural ecology that exists there. Right next to the Natural Area is Loggerhead Park which has a recreation area as well as a marine life hospital that specializes in sea turtles. There is also a fishing pier that is managed by the park.

Other Discount Moving Service Locations in Palm Beach County
Our Service Rating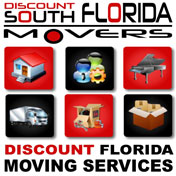 Florida Moving Services
Residential and Commercial Moving
Area
Description
Discount South Florida and Juno Beach movers provide low rates on residential, commercial, piano and long distance moving.